10 Novels of Liberation
Bradley, Kimberly Brubaker. The War That Saved My Life. New York: Dial Books for Young Readers, 2015.
Evacuated from London during World War II, a sister and brother find respite from their abusive mother. Recommended for readers 11-years-old and up.
Carter, Anne L. The Shepherd's Granddaughter. Toronto: Groundwood, 2008.
Amani, a Palestinian girl, lives with her extended family in a small village. After her beloved grandfather dies, Israeli settlers intrude upon their land. Some family members want to fight back, while others say to be more patient. Amani has to decide where her future lies. Recommended for readers 12-years-old and up.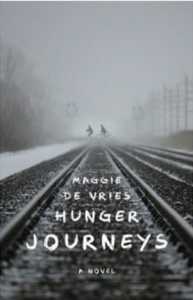 De Vries, Maggie. Hunger Journeys. Toronto: HarperTrophyCanada, 2010.
Lena and her friend Sofie use false identity cards and help from two German soldiers to escape from Nazi-occupied Amsterdam.  A suspense-filled award-winning novel for mature readers, 12-years-old and up, due to the sexual references.
Gratz, Alan. Prisoner B-3087. New York: Scholastic, 2013.
Based on a true story, this novel vividly desribes how an eleven-year-old boy from Krakow, Poland survives life in a series of concentration camps until the liberation of Dachau. Recommended for mature readers 12-years-old and up. 
McCormick, Patricia. Never Fall Down. New York : Balzer + Bray, 2012.
Arn is forced to serve as a child soldier in Cambodia in this vivid novel, based on a real story. Recommended for mature readers 13-years-old and up.
Namioka, Lensey. Ties that Bind, Ties that Break. London: Puffin, 2003.
An upper class Chinese girl refuses to have her feet bound in this fast-moving story that follows a young girl from the age of four to adulthood during the mid-20th century. Recommended for readers 12-years-old and up. 
Pearsall, Shelley. Trouble Don't Last. New York: Knopf, 2002.
Two slaves, an eleven-year-old boy and an elderly man, travel the Underground Railroad as they try to escape to Canada. Recommended for readers 11-years-old and up.
Perkins, Mitali. Bamboo People. Watertown, Mass.: Charlesbridge, 2010.
Chiko has been forced to join the Burmese army.Tu Reh has run away from a refugee camp to join his father fighting with the Karen people against the Burmese government. The two boys unexpectedly meet in the jungle.  What will happen? This young adult novel of the Karen conflict in Myanmar is recommended for readers 12-years-old and up.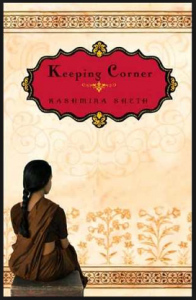 Sheth, Kashmira. Keeping Corner. Hyperion, 2007.
Married since she was nine years old, thirteen-year-old Leela's childhood happiness ends when her husband dies.  Only Mahatma Gandhi, with his social and political reforms, can bring any hope for the future. Set in India in the 1940s, this novel will appeal to readers 12 to 14-years-old.
Stratton, Allan. Chanda's Wars.  New York: HarperCollins, 2008.
A teenaged girl tries to help her younger siblings survive when they are kidnapped and forced to serve as child soldiers in central Africa. Recommended for mature readers 12-years-old and up.